Description
There are three Pig Tracking Systems,each designed for maximum performance within its range of line pipe sizes. The only difference between the systems is the transmitter.
The model 2 system is designed for 2-6″ pipe using the PT 107 transmitter
The model 4 system is designed for 6-12″ pipe using the PT 275 transmitter
The model 12 system is designed for 12″ and up, using the PT 750 transmitter
Portable wand based systems are utilized to walk a pipeline to precisely locate a stuck pig.  These systems allow for visual and audible indication of pig location.
Pig tracking sensors are utilized to indicate the passage of the pig past a given point in the line.  This system can be linked to a SCADA package or simply used to provide an easy to see visual indication.  The SPY Pig Tracker is an electronic pig location system that will locate your pigs wherever they go – through gathering lines, mainline transmission lines, municipal gas, water, and waste water lines, refinery and other industrial piping.
Using strong low frequency signals, the Pig Tracker system gives you a more reliable signal life.  Depending on the model, the Pig Trackers' signal can be received for up to 500 hours.  It operates on standard batteries – readily available from retail stores .  No recharger is necessary.
The Pig Tracker system consists of a cylindrical transmitter which travels with the pig, and a hand-held pick up wand and receiver that receive the signals and inform the operator of the transmitter / pigs location.
PROLINE PIPE EQUIPMENT IS A FACTORY AUTHORIZED WARRANTY / REPAIR FACILITY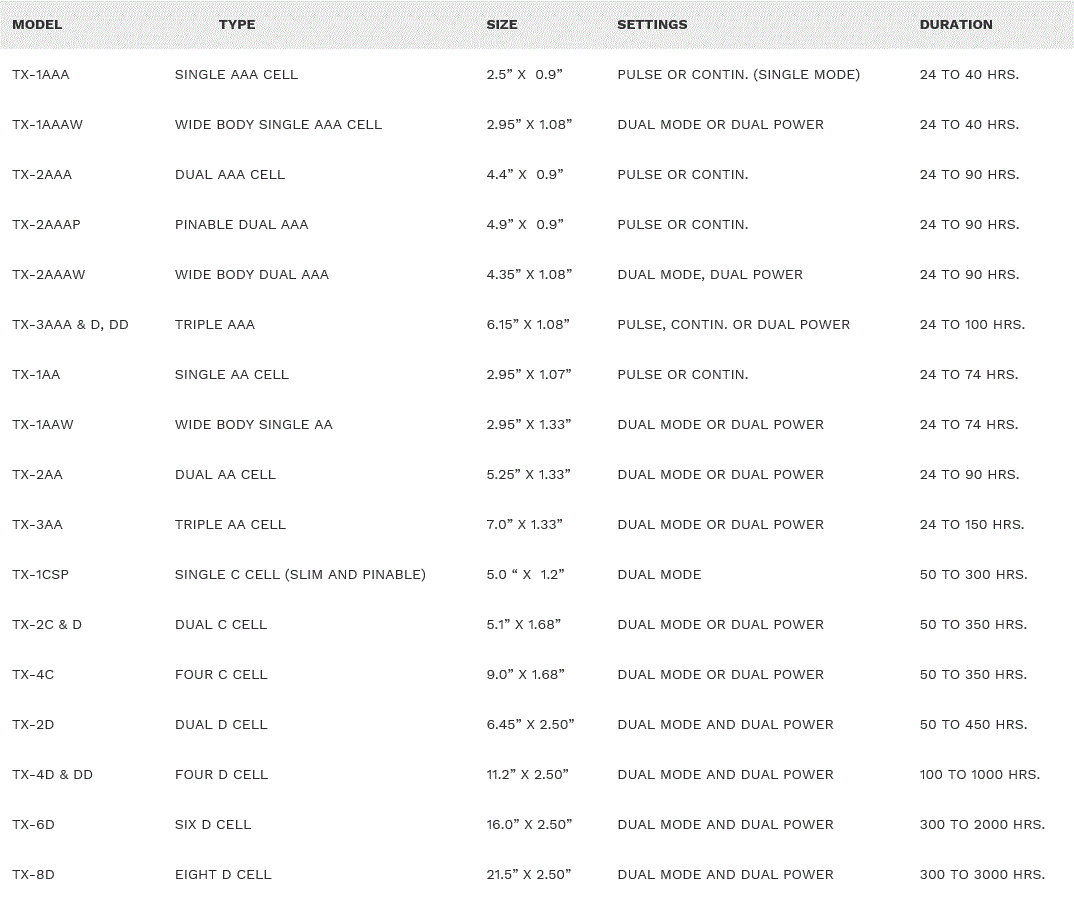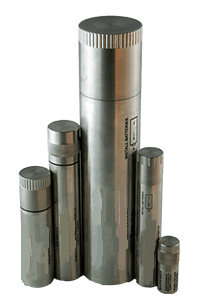 Transmitters
Multiple sizes
Special custom made and tool transmitters available
Available in switchable dual mode (pulse/continuous) or dual power (Hi / Lo power), or dual timing (double the duration, or dual codes (can be combined).  Allows one TX to do the job of 2 to 4 singles.
Switch (at right) shows pulse (..) setting (-) = continuous
Two sets of switches possible
Batteries in large compartment
Alkaline (55C to -26C)
Lithium HiT (85C to -55C)
11 codes available(P,C,A,B,C,MA.MI,MM,MN,MSMT) to track together with close separation in pipe.