Description
Our air compressors come complete with air filtration and deicer reservoir to avoid down time due to contamination and freeze ups.  All engines are equipped with glow plug assisted cold starting as well as some units have block heaters to aid in extreme cold weather starting
Model 325: For use with pull style clamps and mandrels up to 18″ (457.2 mm). Gasoline engine with electric start (electric motor driven optional). Pressures from 175 – 190 PSI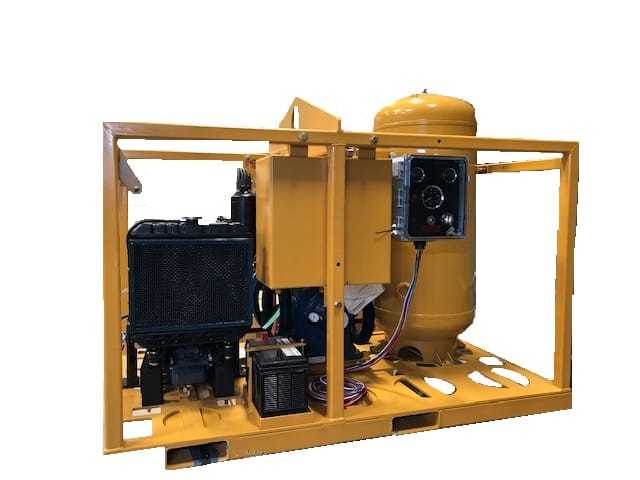 Model 370: For use with all self-propelled clamps and mandrels up to 32″ (812.8 mm). Diesel engine with electric start. Pressures from 190 – 220 PSI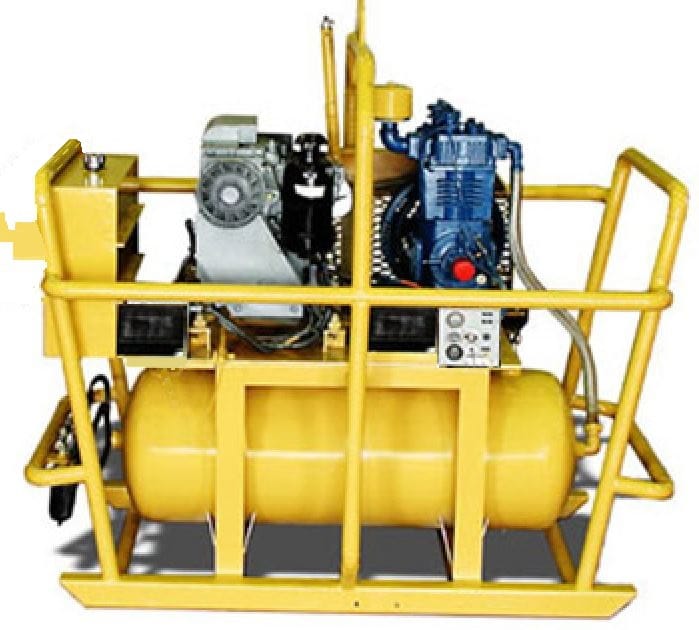 **NEW**
Model 350: Smaller compact design to fit in most basic trucks but still accommodates a larger variety of equipment to aid in multi-sized  projects. It has a quicker recovery to optimize pressure of equipment to get full potential of the Proline pneumatic equipment. Pressures from 175 – 220 PSI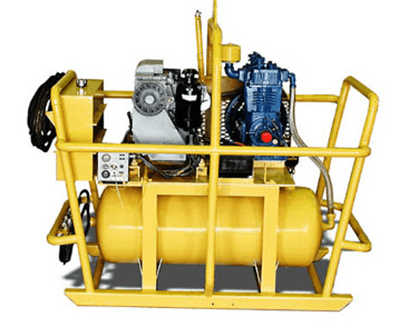 Model 390: For use with all self-propelled clamps and mandrels over 32″ (812.8 mm). Diesel engine with electric start. Pressures from 190 – 220 PSI
Please refer to specification charts for the unit that best fits your needs
Dependable and maintainable recipicating compressor units
Two stage, automatic, air cooled models.
Heavy duty air tank receivers conform to ASME – National Board Specifications.
Visual air pressure monitors and emergency relief valves for safe work practices and monitoring
Self contained skid unit c/w lifting hanger, provides portable, sturdy protective base.
Units complete with throttle cable, dual control check valve, inlet filter, output filter, deicer reservoir & 100′ heavy duty hose
Compressor side rails allow quick, easy, V-belt alignment and adjustment
Huge volume fuel tanks for longer run time
glow plugs and block heaters for aid in extreme cold weather starting
Overall compactable design for ease of use
Start-stop assembly has patented load-less starting which gives full motor speed before compressor is loaded.
Unit complete with throttle cable, dual control check valve, V.D. pilot valve, inlet filter, output filter – lubricator & 100' heavy duty hose.
V-belt drive gives smooth, quiet, efficient operation.

A full range of quality control assurance and durability tests are conducted on each Air Compressor prior to shipment.  Service and maintenance manuals are provided with request. Factory trained technicians are available for job site assistance and training anytime, anywhere.