Description
Pipeline wash pad/station:
Is a proactive alternative for steam cleaning, pressure washing, and servicing of equipment. This heavy duty portable pad provides 100% containment of contaminated fluids and solids allowing for disposal in a environmentally approved facility by vac truck.  Each 32′ L x 20'W system is engineered with a surface weigh rating of 200 ton and storage volume capacity of 3,840 gallons.
Wash Pad/Stations Features:
Track and grouser friendly
High grade steel construction
Pads interlock for custom sizing
No tooling required
Forklift tubes and lifting eyes for installation and removal
Non slip working surface
Surface load rating 50 Ton per pad
Drop in aluminum walls
Drive on/off ramps
Removable grating for easy cleanout
Engineered certified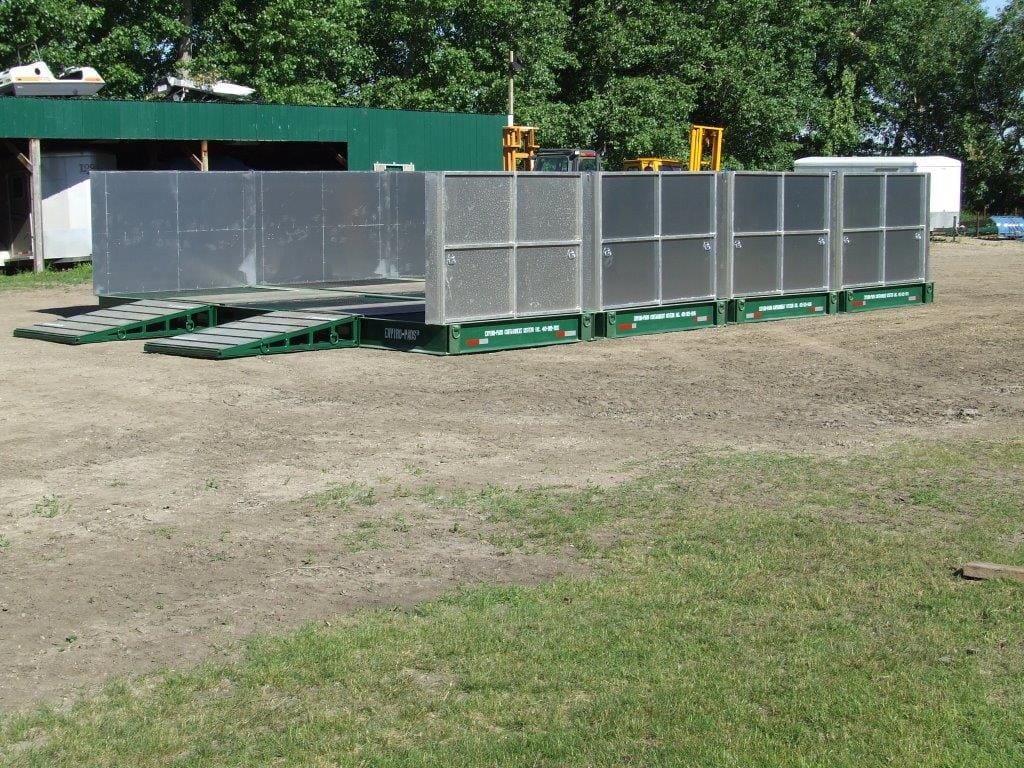 Wash Pad/Stations Options:
Heat Coils within pads preventing fluid from freezing
Glycol Heater
Hot and or Cold Water Pressure Washer
Enviro-Pads Containment Systems meet the stringent guidelines set out by the Energy Resource Conservation Board (ERCB), Alberta Environment (AENV), and the Fire Code of Alberta.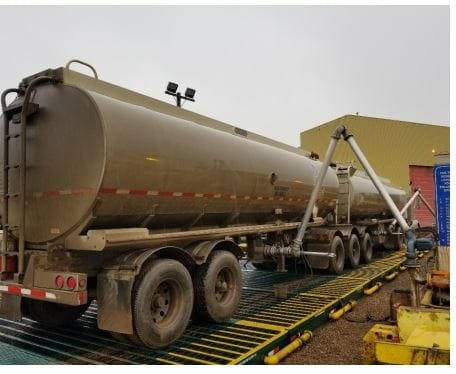 PLEASE ANSWER SOME QUESTIONS SO WE CAN QUOTE EXACTLY WHAT YOU NEED:
Size and Weight of equipment that will be on the pad?
Length of the wash station?
Width of the wash station?
Do you need walls?
Tracked equipment or rubber tires?
Ramps on both ends or just 1 end?
Do you need a tank to store water?
Does the water need to be filtered?
Do you need water storage?
If yes, how much storage are you requiring?
Do you need a pump for washing or do you have your own?
Any OPTIONS you require?
3500 psi hot water tri-axle wash trailer, 1200 gal water tank
2500 psi cold water wash skid, 250 gallon water tank
8' x 5' H was aluminum drop in wash walls (per system)